Los Angeles Galaxy want former Real Madrid midfielder Isco
Isco, who is without a club after a difficult spell at Sevilla, has been linked with a move to Los Angeles Galaxy.
The former Real Madrid midfielder managed just five months in Seville, playing just 12 times without scoring, although he provided two assists.
According to AS, "Los Angeles Galaxy are keen to offer him a contract for the 2022 Major League Soccer season.
"Isco has been linked with a move to AC Milan, Juventus, Fiorentina and AS Roma. No offers have been submitted yet. Wolverhampton Wanderers are keen to sign Isco in January and they could end Galaxy's dream of signing the Spanish wizard.
Is it time for Isco to move to MLS?
Isco is now 30 years old and has not played for Spain since 2019, so he is entering the twilight of his career. He has won everything at Real Madrid, including the Champions League five times and La Liga three times, and has also played 38 times for his country.
Isco has nothing more to prove in the European game, having won the highest honours. His time at Sevilla was a disaster and it may be better for him to cut short his time in Europe and move to North America.
The LA Galaxy have a spot for him after Kévin Cabral left for the Colorado Rapids, which opened up a designated player spot. If the Galaxy want to sign him, they would be wise to get him quickly so he can complete a full preseason.
One of the main reasons why his time at Sevilla was a failure was that he didn't have a pre-season so he was out of shape – although that was a feature of the second half of his career.
Signing a player of Isco's caliber would be a huge statement of intent. Their cross-town rivals LAFC won the MLS Cup last year, defeating the Galaxy en route to the playoffs. They will be looking for revenge, with new talent needed in their squad. Isco may no longer be a spring chicken, but a player with his experience will be a huge boost for any MLS club.
Or should Isco stay in Europe?
Isco has played his entire career in Spain, so the prospect of a move to Serie A or the Premier League would be exciting for him. He may want to prove he can still perform at the highest level after a terrible spell with Sevilla.
AC Milan, Juventus, Fiorentina and AS Roma are all massive clubs, so a move to Italy would be tempting.
Playing for Wolves would be a good fit for him as Julen Lopetegui is their new manager and was his manager with Real Madrid, Sevilla and Spain.
But after winning it all with the Galacticos, Isco has little more to gain in Europe, so a move to the Galaxy could be his best option. Isco also has a lot to lose if his time at his next club goes like his time at Sevilla. While he can still perform, it would be good for MLS instead of having him a few years later when he doesn't have the legs to show his class in America.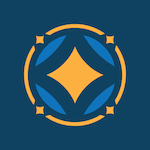 Do you want your voice to be heard? Join The View From Avalon team!
Write for us!