Rediscovering the joy of reading
We all have memories of moments that terrified us.
For me, one of them came on March 24, 1984.
How do I remember the exact date? More to come.
I was 12 at the time and had just climbed upstairs to my bedroom and settled in to read a few chapters of Stephen King's Pet Sematary.
For those unfamiliar with the story, it's perhaps King's scariest tale—one of the pet cemetery and the one that stretches a little further. There is a power to bring back to life those who are buried there.
But as a distraught father who lost his son when he was hit by a semi truck found out, "sometimes it's better to die."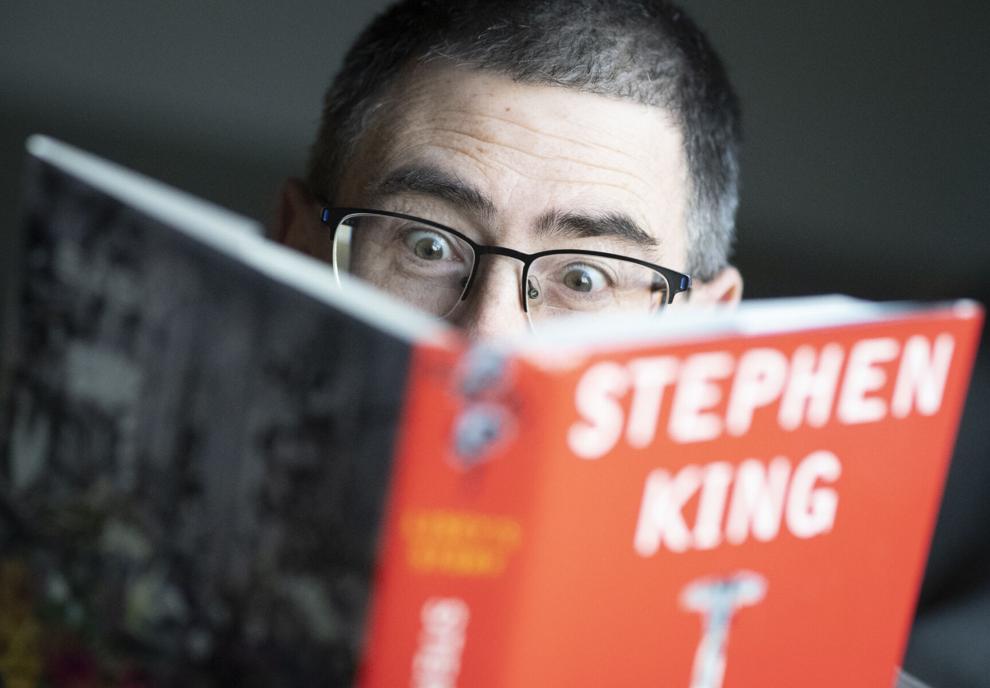 It's a chilling story that was quite intense for someone as young as I was at the time. She grew more upset as I began a new chapter; what I read made me throw the book down, jump out of bed and rush out of my room.
What caused such a reaction? (My mom was curious and I went to the living room for some comfort).
Here's what King wrote: "Louis Creed came to believe that the last truly happy day of his life was March 24, 1984."
THE EXACT SAME DATE I READ THOSE WORDS!
I finally finished the book and went on to read some of King's early works.
But over the years, my love for reading (outside of school and work) waned. I just wasn't disciplined enough.
Instead, I became a self-diagnosed TV show junkie and spent (wasted?) much of my free time investing in a slew of shows that went beyond simple week-to-week episodes (although I still I watched a lot of them too) and strong character development.
But something has changed recently.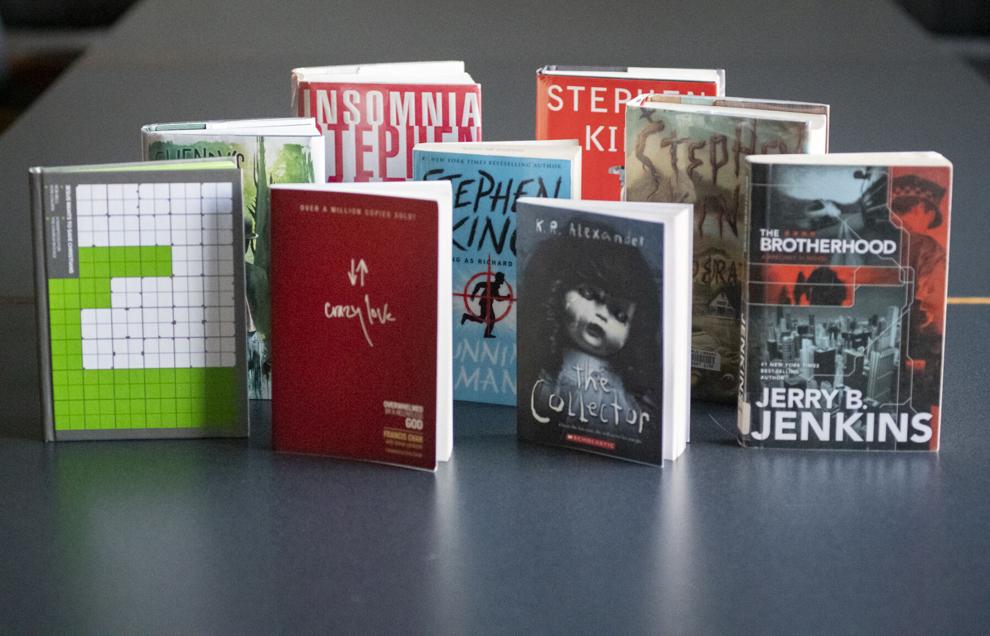 A few years ago I started making some time to read some of King's later works from the past decade. However, it was hit and miss.
Soon after, I noticed my friend Josh Worden's Facebook post with a list of all the books he read in the past year.
The first time I saw him, I was amazed at the length of the list – I can't remember exactly how many – and the variety of books he had read.
Working here at the paper, I read an awful lot for my job. But it's a different kind of reading.
I wondered how on earth he found time to read so many books.
A year passed and I was once again greeted one morning with Worden's annual post about his reading journey for the past year.
So in January 2021, I embarked on a reading odyssey and set what I felt was a reasonable goal of 12 books for the year. I mean, we were still in a global pandemic, so I figured I had a shot!
I got off to a good start, grabbed some fairly easy to read books I had at home and was on my way.
Then came the summer and a job change here at the paper. I suddenly fell behind and finished the year reading only nine books, the latest by good friend and former colleague Bob Lundeberg on the 2017-18 Oregon State baseball team.
I read "Finish" in part because I wanted to review it for an edition of Mid-Valley Live.
While I fell short of my goal, having to finish in time to write the review started me off on the right foot for 2022.
I kept the same goal for last season and regularly checked out the Albany Public Library – a short walk from my house. I managed to finish 12 books by the beginning of June!
Support local news coverage and the people who report it by subscribing to the Corvallis Gazette-Times.
With that goal accomplished, I figured it was as good a time as any to begin my longest journey by finally reading King's second longest book, Her.
It seemed a difficult task. It was all but after just over a month I had finished the 1100 page epic that was hard to put down!
There was so much story, from the depth of the characters as children and adults to the history of the city of Derry itself. It was a scary ride from start to finish.
I slowed down a bit after that, but I managed to read 23 books (check the box with the story) last year. I wanted to squeeze in another one before the calendar flips to 2023, but I'm less than a third of the way through The Talisman.
Many of these were King-authored, including re-reading "Pet Sematary" and thinking about that terrible experience so many years ago.
While I enjoyed all the books I read for different reasons, a few stood out. Some made me laugh, others raised the hair on the back of my neck. And, perhaps surprisingly, I was moved to tears by some of King's conclusions. I think I was quite invested in the characters.
My top 5 were all King stories: It, Salem's Lot, The Girl Who Loved Tom Gordon, Lisey's Story, and the Gwendy's Button Box trilogy co-written by King and Richard Chizmar. It was really all a story, so it counts as #5.
To be honest, I've had it pretty easy to stay disciplined throughout the year. I read either before bed or when I woke up in the morning, sometimes doing both in one day.
I'm still debating, but I think I might tackle King's longest book "The Stand" and then dive into his Dark Tower series.
Or maybe I'll go in a different direction and break out of the King mold I've been in for the better part of the last year.
No matter what, I don't plan on setting a goal for the number of books, but just enjoying as many as I can.
Just as long as they don't take place on the exact same day, I'm reading them!
Steve Gress is deputy editor for Mid-Valley Media. He can be reached at [email protected].